You want to be successful, right?
But have you ever thought about what it means to succeed? A few years ago, I wrote a post titled, Defining Your Success. In it I told the story of learning to stop accepting everyone else's definitions and to start figuring it out for myself.
Last week I was reading the Spring 2014 newsletter from Youth Frontiers, one of my favorite non-profits. Their quest is to help young people develop character through values such as kindness, courage, respect, responsibility, and wisdom. They primarily do this by running school retreats.
Founder & CEO, Joe Cavanaugh's column reminded me that our ideas about success come to us as children, usually from our parents, relatives, and teachers. He suggested that we can help our kids by redefining what it means to succeed.
It's an important message, so I asked Joe if I could reprint it for you. He graciously agreed. Enjoy.
Redefining Success to Help Our Kids Get an "A" in Life
By Joe Cavanaugh
Not too long ago, my sewer backed up. I am not a handy person, by any means, so I called a plumber and he was at my home fixing whatever needed fixing within an hour. Not only was he professional – and prevented me from having to spend thousands of dollars renovating the basement from water damage – he also seemed genuinely grateful for his career and successful in providing for his family. His chosen profession involves real skill and the ability to help others. It's honorable work he can be proud of, and he is making a difference in the world. What more can we hope for our children?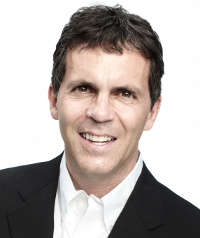 The other day, I read an article suggesting that we need to make sure every kid realizes that they have the potential to be the next Bill Gates. Does anyone really believe that? I know maybe one or two people with the intellectual capacity of Bill Gates. Malcolm Gladwell in his book, "Outliers," spends an entire chapter describing the combination of variables (the uniqueness of the time he was born into, his birthplace, his early education and his unique DNA) that enabled Bill Gates to create Microsoft.
Chances are very few of us know the next Bill Gates, nor should we define success as achieving all that Bill Gates has achieved. Rather, I would suggest a better message for many of today's young people is to strive to do one's best and make a difference in the world. And for some young people, that may or may not include a four-year degree from a liberal arts school.
Pushing a kid to go to college to become a "C" student in accounting who then can't get a job because there are millions of "A" students around the globe competing with that kid does little to help him/her succeed in life. There are many other honorable ways to make a living, own a home, raise a family, be a good neighbor and contribute to the world as an engaged citizen.
We need to broaden the message to our children of what makes a successful life. It must be broader than being an Ivy League graduate working on Wall Street. It must be broader than shooting three-pointers in the NBA. It must be broader than going to medical school. It must be broader than starting Microsoft.
Redefining success as living a life of character is critically important lest we raise a generation of graduates with holes in their consciences. We need to let our young people know that success is not only defined monetarily or in the status of their job. Success is also being a compassionate neighbor, a responsible citizen, a forgiving parent/caregiver and making a difference in the world at any scale – no matter if you are ridding the entire world of malaria or saving one family from major housing renovations. Each is a worthy and honorable cause, and makes a notable difference in people's lives.
Reprinted from Youth Frontiers' YouthFront, May 2014
Author: Joe Cavanaugh, Founder & CEO of Youth Frontiers, Inc.
Image credits
Child photo: Marcin Moga, Flickr (cc), Joe Cavanaugh photo: Youth Frontiers