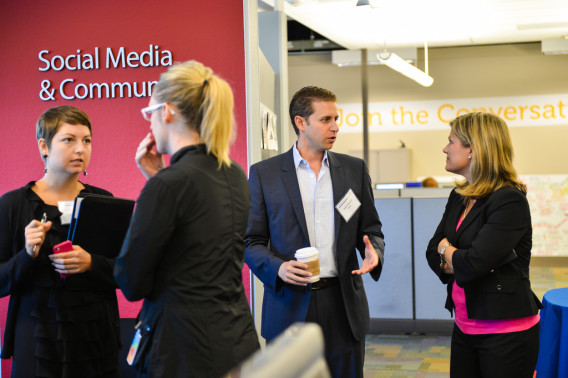 In 1993 I completed my MBA. My program consisted of 13 classes. There were typically about 30 students in each class. Since some people were in more than one class with me, I probably met upwards of 250 well-educated, goal-oriented individuals. These are people who would be good to have in my professional network.
Any guesses about how many of them I stay in contact with? The answer is zero. Now I would not have expected to gain 250 new best friends from this shared experience. But based on all the group projects I had to do and classes where I sat next to the same people each week for three hours a night, I might have thought I'd have at least 25 or 30 people with whom I might share an occasional lunch to catch up, exchange ideas, and provide support to one another. Again the answer is zero.
What a lost opportunity. Sometimes I cannot even believe I wasted this chance to build relationships. What I didn't lose was the learning experience that came from my mistake.
Success in this life has something to do with what you know and what you can do. It has a lot to do with who you know and how well you are able to be a contributing member of an active network of people who care about and look out for one another. My network just doesn't happen. I have to take the initiative. This means reaching out to introduce myself to new people I come in contact with. Asking for contact information. Getting to know people. Staying in touch. Looking for ways to help and offering it freely. Being willing to ask for the help I need.
It does take a fair amount of work, but it's enjoyable work. It's all about building relationships.
I've run into a few people who are great networkers. They really get it. Most don't. When I was going to grad school, I sure didn't understand the idea. I do now, and don't intend to forget it.
Image credit: Dell's Official Flickr Page