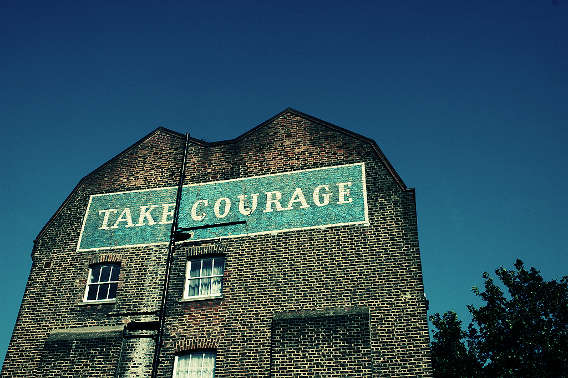 Many people claim to know the techniques that help make a meeting effective and yet there are so many bad meetings. What gives?
I think courage is part of the answer. There are at least two instances in meetings that require courage. The first is when we are leading a meeting and want to try a new tool or process. Courage helps us overcome the fear that what we try won't work, and we'll look dumb. Find the courage with this simple thought. You have nothing to lose. The meeting isn't working as is. It can only get better, and you may as well be the one who tries to do something about it.
The second situation is when you know what to do, but are not the leader. By making a suggestion you risk someone getting mad at you, especially the leader. Overcoming this fear is easy when you remember two things. First, everyone in the meeting is responsible for the meeting's outcome; not just the leader. Second, if the meeting is going badly, most people will be delighted to have a suggestion that helps them out of a desperate situation.
If you're ready to improve meetings, begin by finding your courage. Once you've got that, the rest is just about practice.
Image credit: Simiant