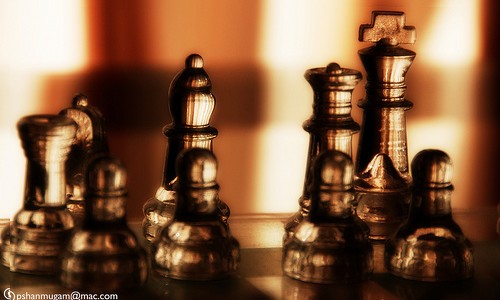 Should your organization create a strategic plan?  Maybe. Should your organization plan for the future?  Absolutely.
What's the difference?  The first is about producing a product.  Think binders and PowerPoint presentations.  The second is about a process.
My personal bias is that the first is best used in two situations.  The first is when you have a brand new organization that needs to chart a course for moving forward.  The second is when an organization finds itself in major trouble and needs to completely reinvent itself because business as usual is no longer an option.  Imagine being in the newspaper business these days.  Both of these situations call for a clear direction that will guide your major investments.
If the two conditions described above are not present, then I think a better use of strategic planning time is having a process that helps us answer the following questions:
1.  Does our overall direction still seem like the best option available to us?
2.  Are we on track with our current goals and objectives?
3.  What major barriers do we need to deal with?
4.  What interesting opportunities should we put some energy into pursuing?
A process that answers these kinds of questions doesn't need to take months to complete.  Rather it is an ongoing activity built into your management system.
If you're thinking about doing a strategic plan and you are intrigued by doing something different.  Drop me a noteThis e-mail address is being protected from spam bots, you need JavaScript enabled to view it, and we can talk through the possibilities.