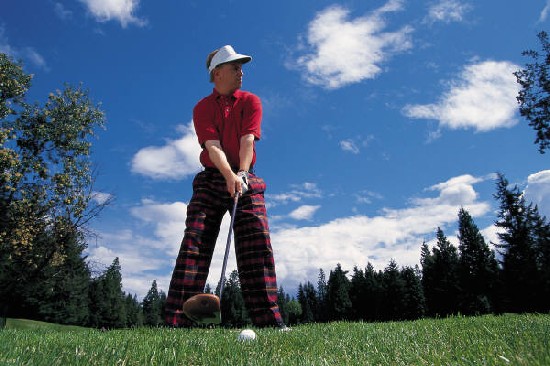 A couple years ago I had a chance to play golf with my Dad. Not having played yet that year and not a single time the previous year, I was a worried I might have lost what little skill I once had.
The first tee box confirmed my suspicions as my ball went almost straight up and landed in a grove of trees off to the right. Finding my ball I noticed a little alleyway through the trees. Every ounce of logic I had said there was no way I could make the shot and that I should just punch it back out into the fairway. And yet another voice was prodding me on, "Go for it" I heard it say.
Thinking about it for just a few seconds, I reached in my bag for a 3 iron and fired off a rocket, just as straight as could be, right down that narrow little alley among the trees. It was the perfect shot.
Was it the smart shot? I suppose if the game actually mattered, it would not have been. But that's the point, there wasn't a lot to lose. We were just out for a fun afternoon. My expectations were low. Going for it seemed kind of exciting. And in this particular case, I got lucky and made the shot.
It seems that life offers up all kinds of opportunities like this. And in each instance we are faced with the question, "Should I go for it?" If we say yes too often and constantly run into loads of trouble, we may want to step back and examine our decision making abilities. But for me that's not an issue. Usually I say no far too often and later regret not going for it.
On the golf course I'm constantly attempting shots I have no business trying to make. And most of the time, the results are pretty ugly. But I do it anyways because it's fun. I do it because I might make it. I do it because the risk adds excitement to the game.
I've learned that pushing up to and often past my abilities on the golf course makes the game more interesting. I wonder if taking a similar approach off the golf course might be just as rewarding. It seems that there is only one way to find out.
Now hand me that driver and watch yourself. This could get interesting.