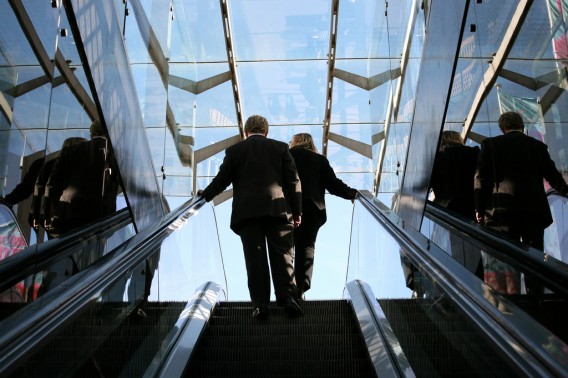 What's your organization's purpose?
Please tell me you didn't just reach for your wallet to dig out the laminated card on which these sacred words have been printed. Words so important that you carry them everywhere you go. After all, one never knows when the need to read a mission statement might arise. And who can say what miracles might occur if one invokes those magic words.
Yeah, I know I should probably turn down the volume on my sarcasm, but sometimes I just can't help myself. Organizations go through so much effort crafting purpose statements and then treat them like the end point. Once the words are written and the documents printed, the leadership team feels proud of its accomplishment and then checks that to-do off its collective list. Then it's back to business as usual. The surprise comes later when these statements didn't haven't any meaningful impact.
Don't get me wrong. I think having a clear mission is critically important within an organization. I also believe a compelling purpose or vision has the potential to provide powerful inspiration to the people who share it.
The power isn't in the words. The power comes from the idea those words represent.
Mission and vision. What you do and why you do it. Answer those two questions well and your heart should beat just a little more quickly. We do something extremely cool and one day, if we keep at it and are are good at what we do, the world will be a better place. So why is what you do cool? And how will it make anything better?
Your employees don't need to read your mission. To them it should be the obvious explanation for everything they do. Each and every employee has a role. The things they accomplish helps their departments meet their goals. The departments meeting their collective goals helps the whole organization fulfill its mission. Everyone is in perfect alignment all marching towards the same objectives.
And like the mission, your employees don't need to read a vision statement. They need to feel it. Everyone wants to make a difference. If you've got the right vision, your employees know in their guts that what they are doing is making some small part of the world better. Because they care, they will work hard and do high quality work. They can close their eyes and clearly see the vision that they are working so hard to bring to life. They draw energy from it.
If you want to create a powerful sense of purpose for your organization, then I suggest you and your collaborators put the pens and markers down and shut the lid on your laptop. Your purpose as embodied in your vision and mission isn't about the words but rather the ideas. When you and your leaders all share a common sense of these ideas, then you can work on ways to convey them to everyone else. My two cents? Forget the laminated cards.
Image credit: Alex E. Proimus