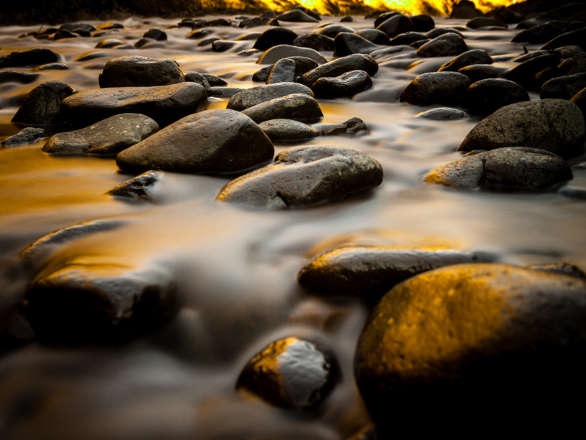 A couple weeks ago I wrote a post about how employee training needs to change. At the time, I had the start of an idea to do something about it.
That idea has become 49 leadership development sessions called, The Leadership Expedition. Its purpose is to unleash the leadership potential that exists within your organization.
Your managers already have plenty of leadership information. Their success depends on the answers to these three questions:
Can they convert what they know into usable skills?
Do they have the discipline to consistently apply those skills?
Will they discover the courage to act when no one else will?
How it's different
The Leadership Expedition sessions differ from the usual management training in three important ways.
They are focused
Most workshops have multiple learning objectives, a binder of information, and jump from one topic to the next. That's too much for anyone to take in.
The other problem with this approach is that while there may be a few nuggets in the mix, you have to sit through the parts you don't care about. That's a waste of your time.
A Leadership Expedition session focuses on one skill. It's spelled out in the title. There's no wondering about what will be covered. Your leaders will know in advance, and can decide if it's worth their time to attend.
They are experiential
Leaders don't want to sit passively and be spoon fed a slide deck. They want to play an active role in the learning process.
The content for each session is built collaboratively through participation. Learners ask questions, share opinions, practice, and offer feedback. The facilitator provides a few key ideas or techniques, but these sessions are designed for people who are willing to engage.
After completing a session, leaders are ready to use what they have learned. With practice, their skills and competence continue to grow. And with competence comes the kind of confident leadership that others recognize and ultimately want to follow.
They are short
While development is important, it's rarely considered urgent. Your employees are busy. When faced with one emergency after another, development gets put on the back burner.
That's why LE sessions are only 50 minutes. The goal is to get them in, begin to build competence for one key skill, and then send them back to work ready to put that skill to use.
Take a look and tell me what you think
I want to be sure this program hits the mark. It will only do so if it meets your needs. That's why your feedback is so important to me.
Here's The Leadership Expedition Catalog. Look it over, and let me know what you think. Here are three questions I'm particularly interested in answering.
Which sessions appear most/least useful based on the goals you have for your organization?
What would help you encourage your managers to sign up for sessions?
How would you judge a session's effectiveness?
If instead you'd prefer to jump in and try this within your organization, let's identify the sessions that will most help your leaders and get to work.
Image credit: Luke Detwiler, Flickr (cc)