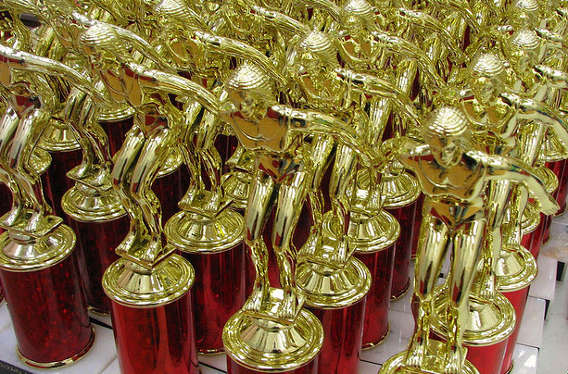 I didn't make Inc.'s list of the Top 50 Leadership and Management Experts.
After 18 years of writing hundreds of articles and leading thousands of seminars, I would have guessed I was a shoe-in. Heck, I've even published my own book on meeting leadership.
After working through my disappointment, I read on and found hope when I noticed that the article also included those in slots 51-100. That's when despair really set in. My name wasn't there either.
Moving on
Okay, I'm over it and ready to move on.
Chris Brogan made the list and has written a post about how to deal with being on it. That got me thinking that I need to figure out how to deal with not being on it. This is an especially important skill because these sorts of lists are exclusive, and the odds of ever being included in one are slim.
The plan
Instead of waiting to be part of a list, go for daily happiness. Here are four suggestions that will help.
Find a need that you would like to address
Whether working for coworkers or clients, you'll be successful when doing something that other people need. The happiness results from doing what you enjoy.
Dive in and start doing what you can
You can think about it and maybe even do some planning about how you want to meet this need. But sooner, rather than later, do the work. Nothing is more rewarding than making a contribution, and that doesn't happen until you act.
Continue to practice and learn
You don't have to be perfect. Nobody is. Instead of perfection, focus on improvement. Each day a little better than the last. Trust me, you won't run out of new skills to learn.
Celebrate always
As you go about your work, notice the impact you make. Notice who you've helped. Notice how you've improved. There are so many moments worthy of a celebration.
Before you sleep
It's nice to be recognized. The people on Inc.'s list do cool work. And all contribute much to the practice of leadership and management. Most will find themselves on many more lists in the future.
Ultimately, inclusion on a list won't produce happiness. What will is the answer to this question. "What did I contribute?"
Each night before you go to sleep, reflect for a moment on the answer. And when you've found it, sleep well.
If an answer eludes you, sleep well anyway. You'll want to be rested so that you awake refreshed and ready to contribute tomorrow.
Image credit: terren in Virginia via Flickr (cc)