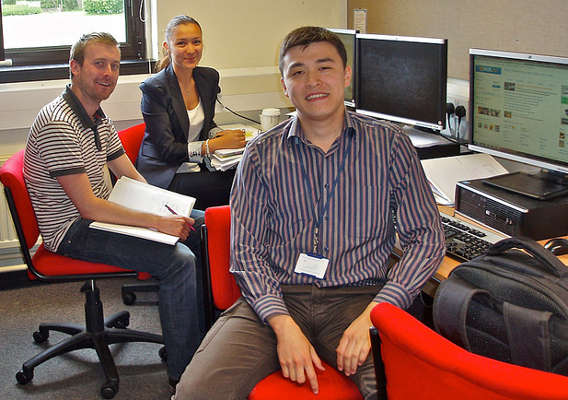 Do you remember when a teacher uttered the words, "Group project"?
I dreaded hearing those words. And from talking with others, many shared a similar reaction.
Luckily, we grew up and no longer have to put up with that. But wait…we do.
Most work is group work
Work is nothing more than a never-ending group project. There are task forces for this and cross-functional teams for that. We're supposed to reach consensus. It's all about collaboration.
If you are some sort of creative genius, perhaps you can work by yourself and invent cool stuff. For the rest of us, our cool stuff will likely be created with others. Few can say, "I did this." It's almost always going to be, "We did this."
So if you don't like group work, and find yourself constantly working with others; I image work is a tough place to be.
Perhaps you can think of another type of work to do. Or maybe you learn to appreciate group work.
There are drawbacks
Start by shifting your focus away from the reasons working with others is hard:
Mismatched workstyles
Differing expectations about goals and priorities
One person carrying an unfair amount of the burden
The hassle associated with making seemingly simple decisions
There are benefits
Replace those thoughts with the potential upsides. Do any of these resonate with you?
Gaining access to skills and experience that you don't have
The support of others who are working towards the same goals
Learning from people who do it differently than you do
Being around someone who can carry the load when you are having a bad day
Returning the favor for someone who needs you to step up
The camaraderie of having teammates
What benefits would you add? Think hard. This shift isn't easy, but completely doable. It can also have a powerful effect on how you feel about your job.
Team-based work might not be your thing. I'm betting that it's not going away. You can fight it, avoid it, or learn to make the most of it. The choice is yours.
Image credit: HWUPetroleum