Sometimes groups find themselves in a bad place.  Team members are burned out, demoralized and just plain cranky.  It can happen to the best of them.  If it happens to your team, you've got to jump in and help the team change directions.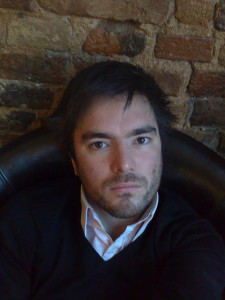 So what's a good way to deal with this?  First of all you've got to help the team acknowledge the situation.  People won't change a thing if they don't recognize something needs changing. In a meeting, say something like "Everyone seems a little edgy these days.  What's going on?"
Second, talking and listening helps.  If the group is cranky, create some space for people to express themselves.  The simple act of blowing off some steam can be quite cleansing for teams. Of course before anyone is honest about what they are feeling, there will need to be some foundational levels of trust already in place. One thing to avoid is dismissing the feelings of the first person who decides to speak up.
At some point you need to engage the group in a conversation about whether the symptoms indicate a real problem that must be addressed or rather a bad alignment of the stars which will pass on its own.  If there's a problem creating the crankiness, your job is to help the group focus its energy on dealing with it.
The alternative to the actions outlined above is the do-nothing approach.  While this might work in rare circumstances, it usually does not.  A cranky team needs help.  So jump in and do what you can.
Photo by bareknuckleyellow